The future is now. The Lighting industry has completely evolved over the last fifteen years to be unrecognizable to Edison era lighting enthusiasts. This article was not written in 1999 looking into the future of lighting products in the year 2020. In 1999, the Lighting industry was still designing around Incandescent, or gas, light bulbs without an inkling as to what was on the horizon. Besides the newest shapes and structures in decorative lighting, everything has changed because of LED technology. LED lighting is a semiconductor and is very small by nature. Thus, designers are utilizing strips of lighting to create many new illuminated linear forms. Lighting designers are also free to imagine lighting in the forms of wires, and sheets, and stars never thought imaginable. The artists are free to create and there has been a boon of furniture designers that have used lighting's new toolbox of LED to get very creative.
This Top 20 list is comprised of not just glitzy fun chandeliers, there is also innovative Architectural lighting as well. We are also focusing on the color of light this year as we are warming up to LED lighting and the ability to not just have one color temperature of light. Typically you had one static LED color temperature choice, now we will explore both Tunable White lighting (the abiity to pick your color temperature and lumen output independently) as well as warm dim LED lighting (whereas color temperature warms from 3100 kelvin to a warmer more amber 1800 degrees kelvin). Stay tuned for the Hottest lights of 2020!
Waves of LED panels evoke a lightness and softness reflective of modern contemporary lighting. Available in your choice of nightshade black, plated brass, or polished nickel. This series also explores other shapes and forms that play with the distillation of led lighting through an acrylic medium. When turned off the fixture is quiet, dim to your setting, with over 6500 lumens of light.
Movement and style collide with the Synergy collection. Playful and artful in it's form, this series allows an continuous strip of LED tape lighting technology to circle infinity. Available in brass, black, and satin nickel, as well as various other shapes and sizes.
18. Bola Halo by Pablo Pardo
The Bola fixture receives it's halo in the form of a gold ring that balances gently atop in precise fashion. A collection of Bola Halo fixtures can create an interesting conversation of nature's randomness. Taking inspiration from pendant jewelry, the Bola Halo can be re-positioned easily. With over 1500 lumens of light and dimmable, Bola Halo can be purchased as preset collection or individually.
Landscape lighting finally has something to talk about. Typically overrun with direct up lighting on trees and downlighting on pathways, we finally have an ambient glow to add to the mix. Now you can layer your landscape lighting and give low-level plants and walls the soft attention they desire. Can be used for accent, path, or landscape markers. Made with Cree 3Watt LED, brass, and acrylic. Remote power supply needed, can be added to existing low-voltage landscape design. Made in the USA.
Mirror mirror on the wall....what's the weather like in New York today? Yes, this Saavy smart mirror can help keep you up to date on the latest headlines, post to your social media, and let you know who's at the door when you're getting ready to hit the town! And....with Ava Technology, you can dial in your makeup by setting the LED Color Kelvin Temperature based on what time of day it is. This mirror does practically everything except brush your teeth. Electric Mirror is hand crafted in Everett Washington, which means you can depend on everything from the rust resistant mirror to the state of the art LED diodes in the mirror. This is assembled by hand with a warranty, buy one and experience the quality you've been wanting in the bathroom. Made in the USA
15. Baja Chandelier by Arteriors
If you're looking for an edgy bead chandelier with a little flare, check out the Baja Chandelier from Arteriors. Each strand is strung with wood beads and then accented with a coconut talon on the end. Featuring an antique brass frame along with an antique brass stem system, you can order extra pipe if you have a tall ceiling, this is anything but ordinary. Shown in Dark Gray Wash and Natural finishes.
14. Constellation by Robert Sonneman
Robert Sonneman created a rhyming pattern of light with his Constellation series. The configurations are built with LED center hubs, connecting arms, and cable ceiling hangars. The LED hubs are available in either clear or white acrylic lenses. The connecting arms form a structural and electrical connection between the hubs, and are easily assembled by inserting the arm into the hub and are secured in place by a retaining set screw. The hub can revolve around the connecting arms to alter the orientation of the illumination and that of the intersecting connecting arms.
13. Edge Lighting Recessed Track
Let the drywall be your canvas with recessed track lighting designed by Gregory Kay. TruTrack kit or BIY is a plaster-in recessed 24VDC single circuit track that is only as thick as the 5/8" drywall, which eliminates the concern of hitting studs, and allows more flexibility to make turns along the ceiling. For a complete and clean architectural look, a paintable slot cover is supplied with TruTrack so only the Track Head will be visible once installed. Track heads are available with warm-dim LED feature for creating the perfect mood.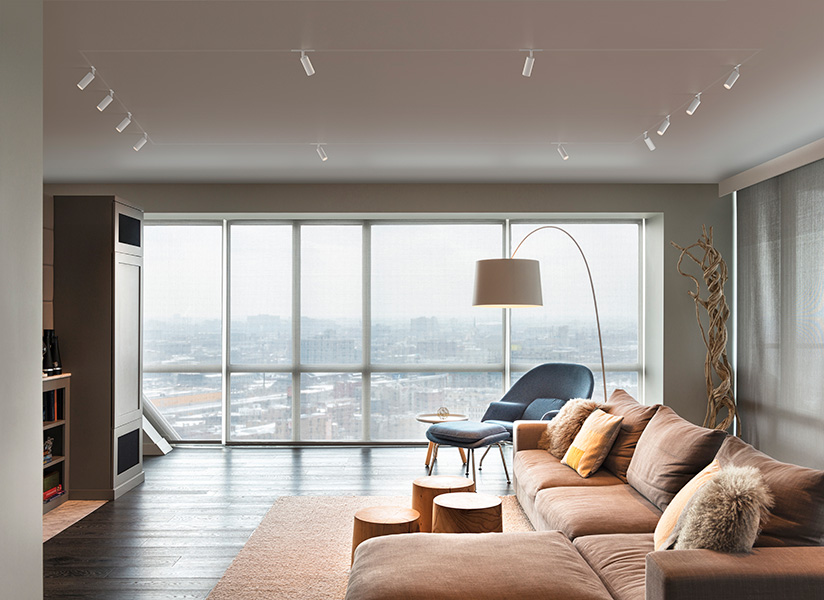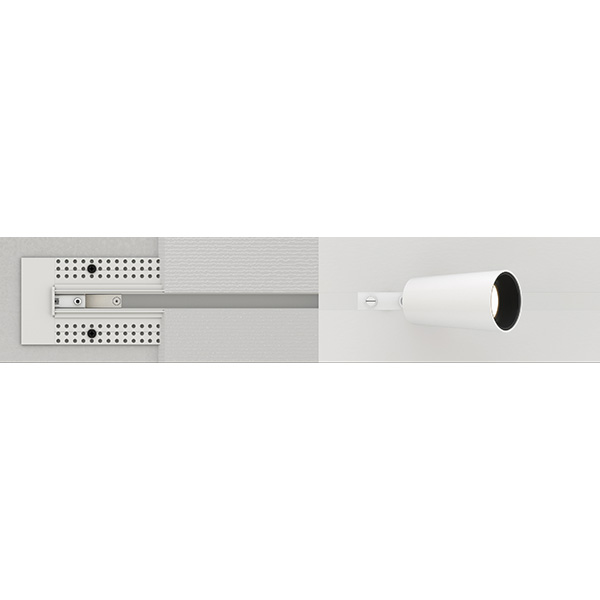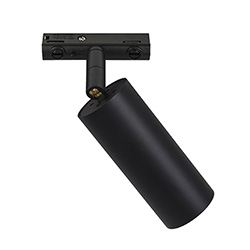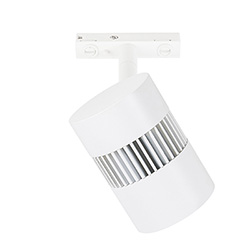 Bling Bling is back for a victory lap. The Crystal Glacier collection has just the right amount of organized crystal chaos for almost anyone. The beauty of crystal is on display with the 1" think tombstone prisms that break up the light into it's full rainbow of color. Instead of light bulbs, there is an LED tape light strip that runs alongside of the metal frame and speakers directly into the crystal to create maximum indirect light reflection and refraction. It's super sparkly, energy-efficient and now availble in chrome and champagne brass finish. The family also includes wall sconces and many different sized round and linear pendants.
(photo courtesy Paul L'Esperance design)
11a. Rock Crystal by Hammerton Studio
Balancing traditional and modern design elements, the new Rock Crystal Collection captures the raw beauty of natural quartz in artisan blown glass. Rock Crystal lends visual drama while updating a classic mid-century style by using LED's in place of light bulbs. Created by hand at their factory in Salt Lake City, Utah, Hammerton Studio's team of metal workers and glass blowers set the bar for quality and design.
11b. Slide pendant by Hubbardton Forge
The sensual curves of the Slide pendant artfully balance three opal glass globes in one fell swoop. Measuring in at almost four feet wide, Slide is also available with a black iron finish. As beautiful as it is functional, the fixture comes with three G9 bulbs that are dimmable. Made by hand in Casteleton, Vermont USA by the modern American blacksmiths at Hubbardton Forge.
10. Adapt by Tivoli Lighting
The festival lights with light bulbs have some competition. Adapt steps up the level of quality and design utilizing a built in LED system encased in glass globes made specifically for the outdoors. With eight globe styles and six color temperatures to choose from, this is a completely customizable commercial grade system. Assembled by hand in California USA.

9. Allavo & Merus Wall Lights by Cerno
Designer Nick Sheridan is moving vanity bathroom lighting to an indirect level with his exploration of light reflection. Both Allava & Merus work by ignoring the aesthetic and instead focusing on the soft light reverb that bounces off a metal surface. The Allavo diffuser is curved to direct light onto it's subject at the vanity whether suited on either side of the mirror or a longer version across the top as a bath bar. Merus is a flat diffuser that radiates without direction. Made in the USA by hand in Aliso Viejo California.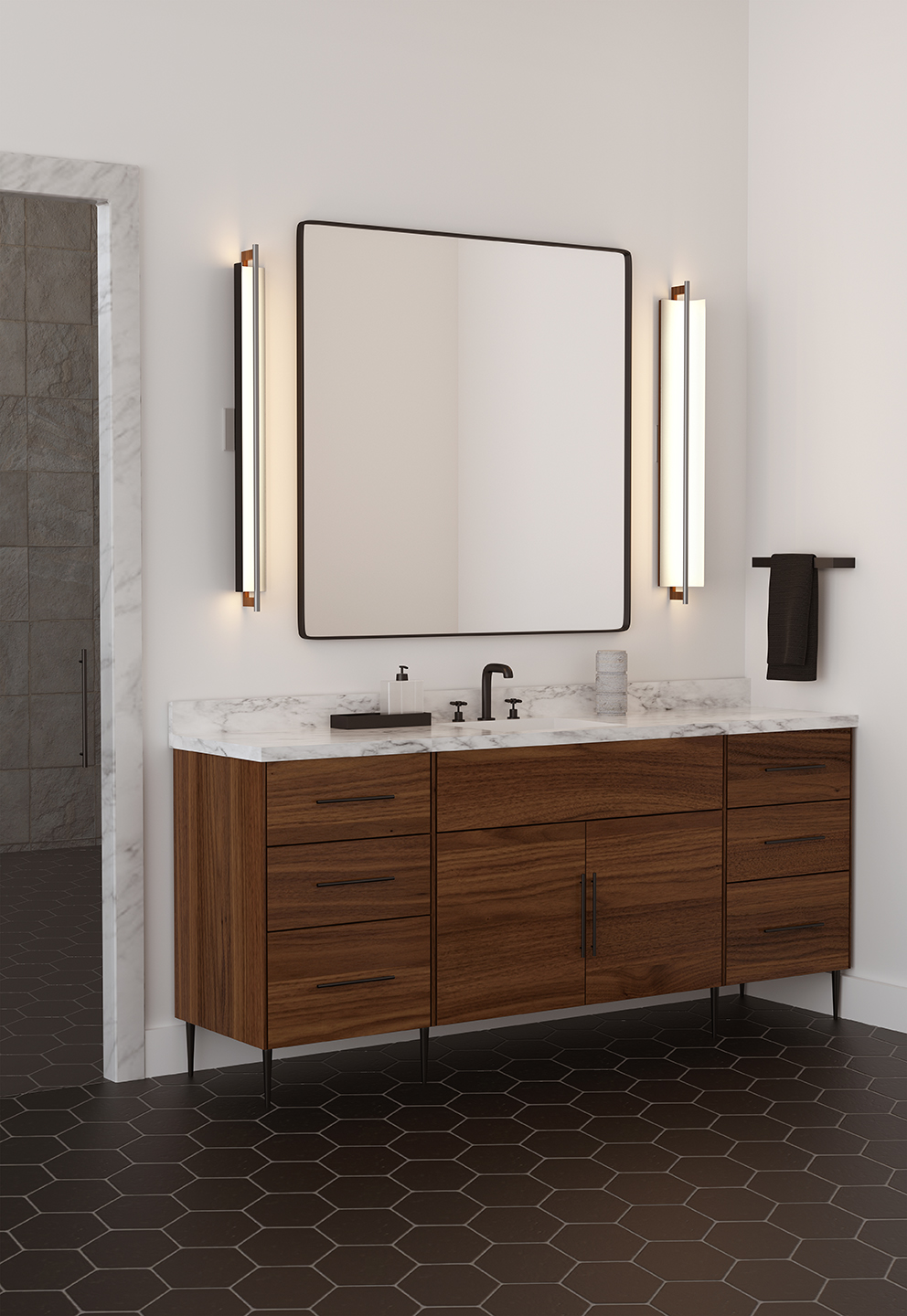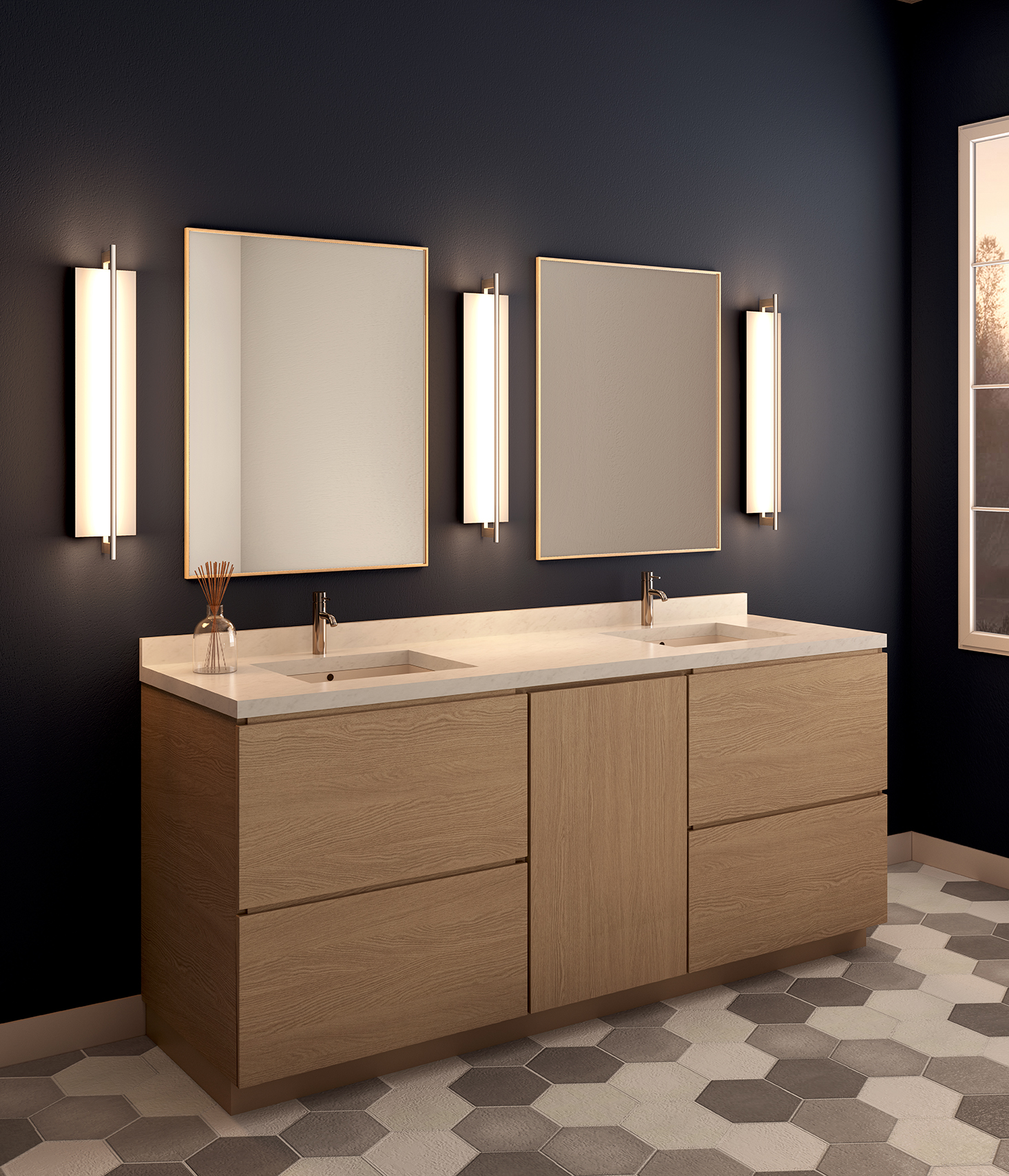 8. Alloy LED Hangr Closet Rod
No more getting dressed in the dark. The Hangr LED Closet Bar is a sleek, functional and sturdy LED fixture that makes your closet shine, either as a standalone light or in addition to existing lighting. The Hangr Closet Bar Fixture pairs the Hangr aluminum channel and premium diffuser with Alloy's LED tape light to create sleek, functional customized LED closet lighting.
Alloy LED tailors the fixture to fit your closet perfectly. Just pick the light temperature of the LED light—from warm white 2700K and 3000K, neutral white 4200K, and cool white 5000K—and length down to the inch. The fixture is delivered ready to install, with mounting rings and a power cable for connecting to low voltage power.
7. Argent by Terzani
Part of the Precious design collection, Argent is breathtaking. The multiple lights shimmer through either gold or chrome discs to create a golden cloud of light. Designed by Dodo Arsian and made by hand in Italy, Argent creates a shimmering effect of light that plays with shiny reflections.


6. Meshmatic Chandelier from Moooi
Designed by Rob Tegelaar, Meshmatics is the epitome of cool. The brass base features a home of high power LED's as well as the confluence of three stainless steel mesh screens. The mesh is precisely shaped in three distinct diameters that marry each other in vertical walls. The euphoric effect created at night is truly magical. Available at 35.4" and 22.8", Meshmatics is designed and produced by Moooi in the Netherlands.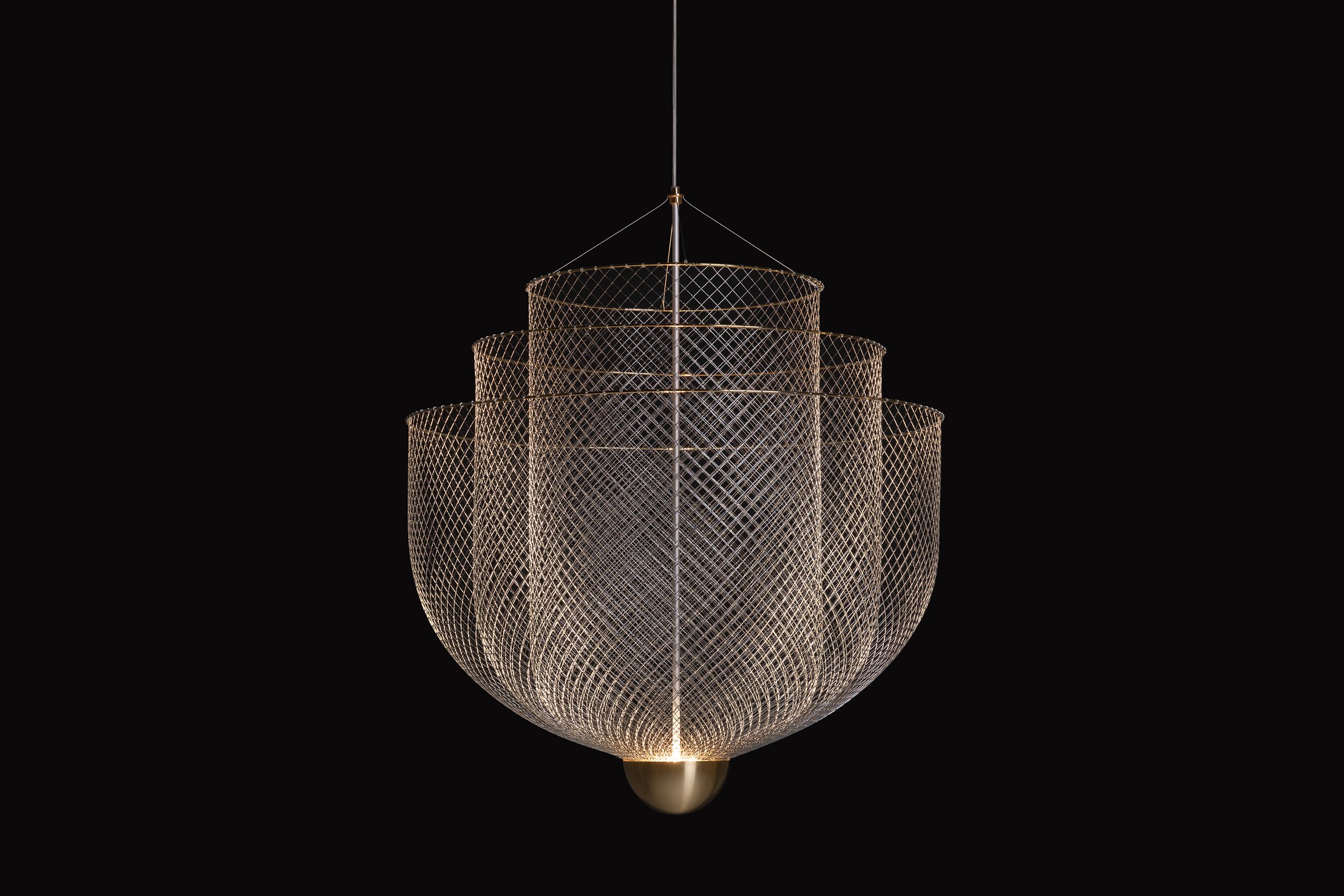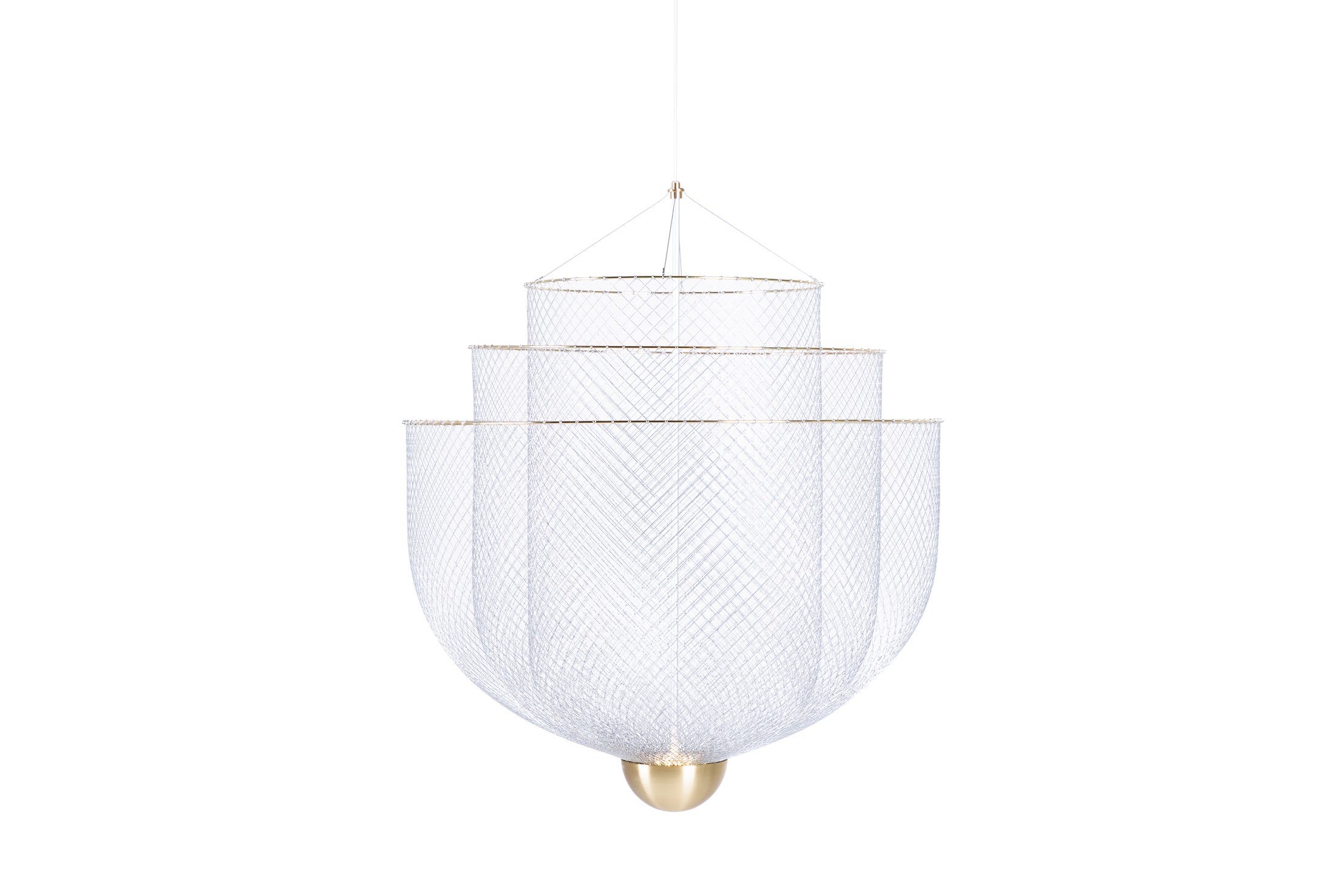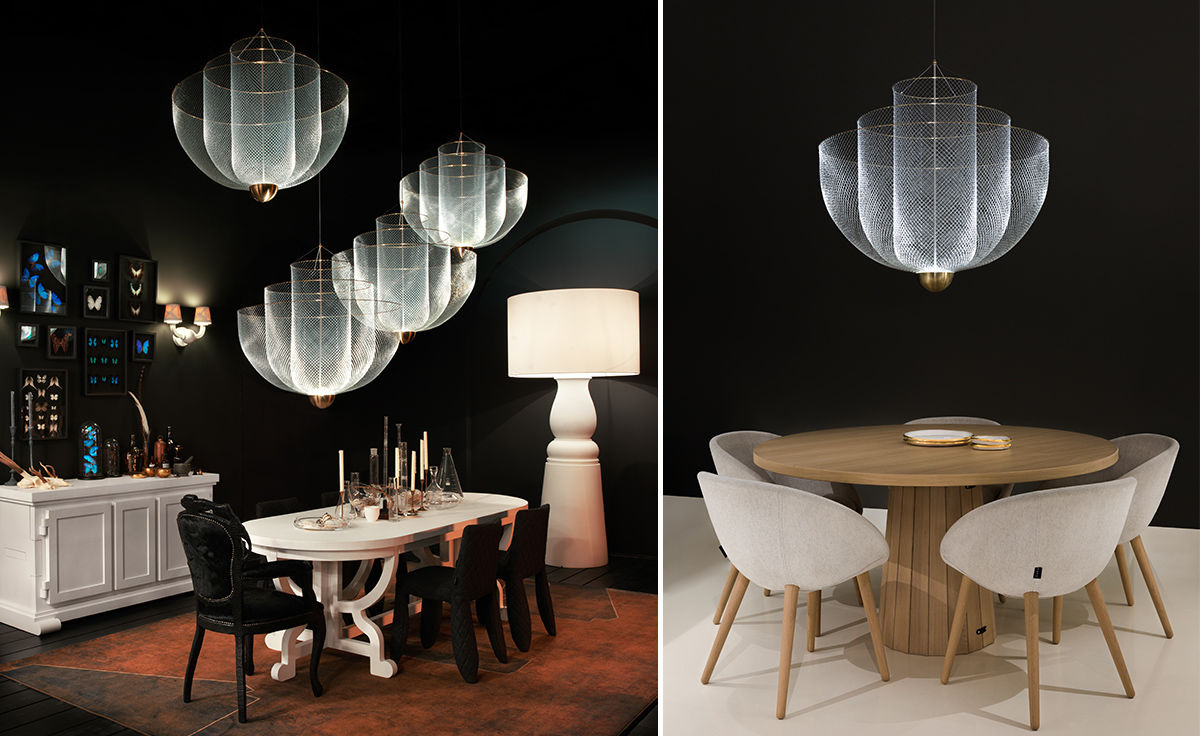 5. Wabi Glass Pendants by Siemon & Salazar
The Wabi collection was inspired by the Japanese world view of wabi-sabi, which embraces imperfection. Hand-blown and shaped with lead free crystal at the furnaces of Siemon & Salazar in Santa Ana, California USA. The fluid movement allows the light source to be distracted by the layers of glass. Available in smoky topaz glass with many metal finish options they are all shaped by hand, signed and dated.
4. 28 Series by Bocci, Expands into Stem & Arms
Designed by Omer Arbel, the 28 series results from an innovative fabrication process that manipulates both the temperature and the direction of air flow into blown glass. The result is a slightly distorted sphere with an interior landscape of satellite shapes, including an opaque milk glass diffuser that houses either a low-voltage xenon or LED lamp. Bocci is designed and fabricated in Vancouver, Canada.
New for 2020 is the organization of the 28 series using stems and armatures. These structure bodies enable the glass globes to take on an almost organ like effect. Armature is available with black finish in sizes ranging from 3 to 33 globes. 28 stem system allows for floor, ceiling or columnar installation. Columnar installation available as a a spring-loaded floor to ceiling application. Floor version can be plugged into a wall outlet for maximum flexibility.
3. Kelly Wearstler Ori Series from Visual Comfort
The Ori collection was undoubtedly inspired by the ancient art of Origami. Kelly Wearstler and her team have set the mark with the ultra edgy, precise structure of Ori. The finely etched strips on clear glass provide a slight depth to pointed architecture allowing some layered detail. Available in burnished brass, bronze, or polished nickel and suitable for damp location.
2. Warm-Dim LED Recessed Lighting
The Last Frontier and next Generation of LED Lighting is upon us! And it's all about Mood. Incandescent lighting has been around for 100 years and it was perfect while it lasted. Incandescent light warms in Kelvin Color Temperature as its dimmed, just as a the sun gets warmer as it sets over the horizon. Engineers are now able to reproduce this same effect using LED technology by mixing cool and warm leds together. Pioneered as recently as 5 years ago, there are now many warm-dim led recessed products at a price point that will shift our industry one final time. Warm-dim will become the new standard in lighting starting in 2020!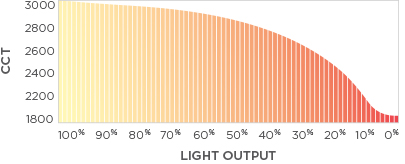 1. 44 Series by Bocci
Designed by Omer Arbel. The 44 Series explores natural movement and the relationship between two forces joining together to produce light. Each and every form is as different as you and I with the singularity of Light between us. Each 44 piece results from a free pour of molten aluminium into a large canister filled with rock-like modules of resin-impregnated sand, a waste product of conventional sand casting. Low voltage electricity is transmitted through the castings, allowing a light source to be suspended between them without using cables. Our #1 pick for 2020 is Bocci 44, Enjoy!