Lightopia and Cerno were both born in Laguna Beach California. The common thread between the two brands was a focus and discernment of the electric lighting industry's future. In fact, the word Cerno is latin for: decide, examine, see, and distinguish. The prospective idea was the belief in the next generation of lighting, an energy-efficient light source that could do it all. LED lighting would produce full color spectrum lighting, exhibit energy-efficiency that could make fluorescent technology obsolete, all with a very long life-span and minimal maintenance. It was a revolution. The future of electroluminescence did not take long to behold as Cerno began operations in its storage space off Laguna Canyon Road in 2009, by launching its first line of integrated LED task lamps. In a small shop off Pacific Coast Highway about 5 miles away, Lightopia was proud to be one of Cerno's first displaying dealers. After 140 years of incandescent lighting, you could now walk into a lighting store and touch a lamp source without burning your hand, and marvel at the size of it - as thin as an Oreo cookie. This was the beginning of the LED lighting wave, one these two brands were sure to catch. After almost 15 years, the two brands continue to be very close in geography and in purpose. It was time to catchup recently, so the two teams met up for a tour of Cerno's new 20k square foot production facility in Aliso Viejo, California.
Cerno HQ
Cerno's new Headquarters is beautifully lit with a collection of their work. The style is immediate, warm, organic, simple, purpose-driven illumination - as the name indicates. The story of Cerno is apparent through the photos on the wall of founders Bret Englander, Dan Wacholder, and Nick Sheridan. However, there is nothing better than hearing it first hand. Bret reminisces the story of how all three were childhood friends, surfing and adventuring throughout Laguna Beach. Nick's father had a wood shop and the three of them got together on their first project of building a sailboat. That's quite a project and quite a bond - the only thing left to do was to build a company that builds things, and that's what they did.
Torrey LED Sconce by Cerno
The Torrey LED sconce is a magnificent indirect shade on shade wall sconce made of various metals like distressed brass and aluminum combined with walnut or white-washed oak. Available in different sizes, the Torrey is perfectly in balance with its surroundings.
Daniel Wacholher, Director of Engineering and Operations, describes the hands on production process of building lights. Daniel is passionate about Lean manufacturing and describes the operational model instituted by Toyota in post-war Japan. A production method that Cerno lives by: reducing lead times as well as response times, and being efficient with materials and productivity. The idea of continuous improvement is also a big part of Lean and the Cerno environment. It's a team facility and all ideas are welcome.
Daniel and Nick, Director of Design, discuss how nice it is to dream up luminaires and then produce them. Cerno works as a team and the ideas are free flowing, which is the type of environment that prospers innovation and creativity. Under one roof, they are able to design and create beautiful fixtures then hand them off to engineering to break it down into parts and pieces and rebuild them soundly from the ground up. All made in the USA. The LED light engine was central to some of their first designs and is still a central theme in how they create. How the light reacts and moves with the materials and lenses drives the amazing work they produce.
Laguna Beach California is well known for two things, beaches and art galleries. The team at Cerno identified a niche in the lighting market, art lighting, that had been overlooked for quite some time. The traditional picture light with a tube lamp that had a hot spot on top of an art frame and never fully illuminated its intention, was something these guys wanted to figure out. So they launched a division of Cerno called Revelite, with the intention of mastering the art of art illumination. And they did, with even illumination, accurate color, and minimal scale Revelite checks all the boxes. Made in the USA these art lights are custom sized for custom frames.
Revelite production desk
Cerno Amicus LED Pendants and Penna sconces grace the stairwell.
Rules to live by and values to work by lead Cerno. Manufacturing success stories begin with people and culminate with products and processes. This is one of them. If you're ever in Orange County California and want to stop by and see some amazing LED lights check out Cerno and Lightopia.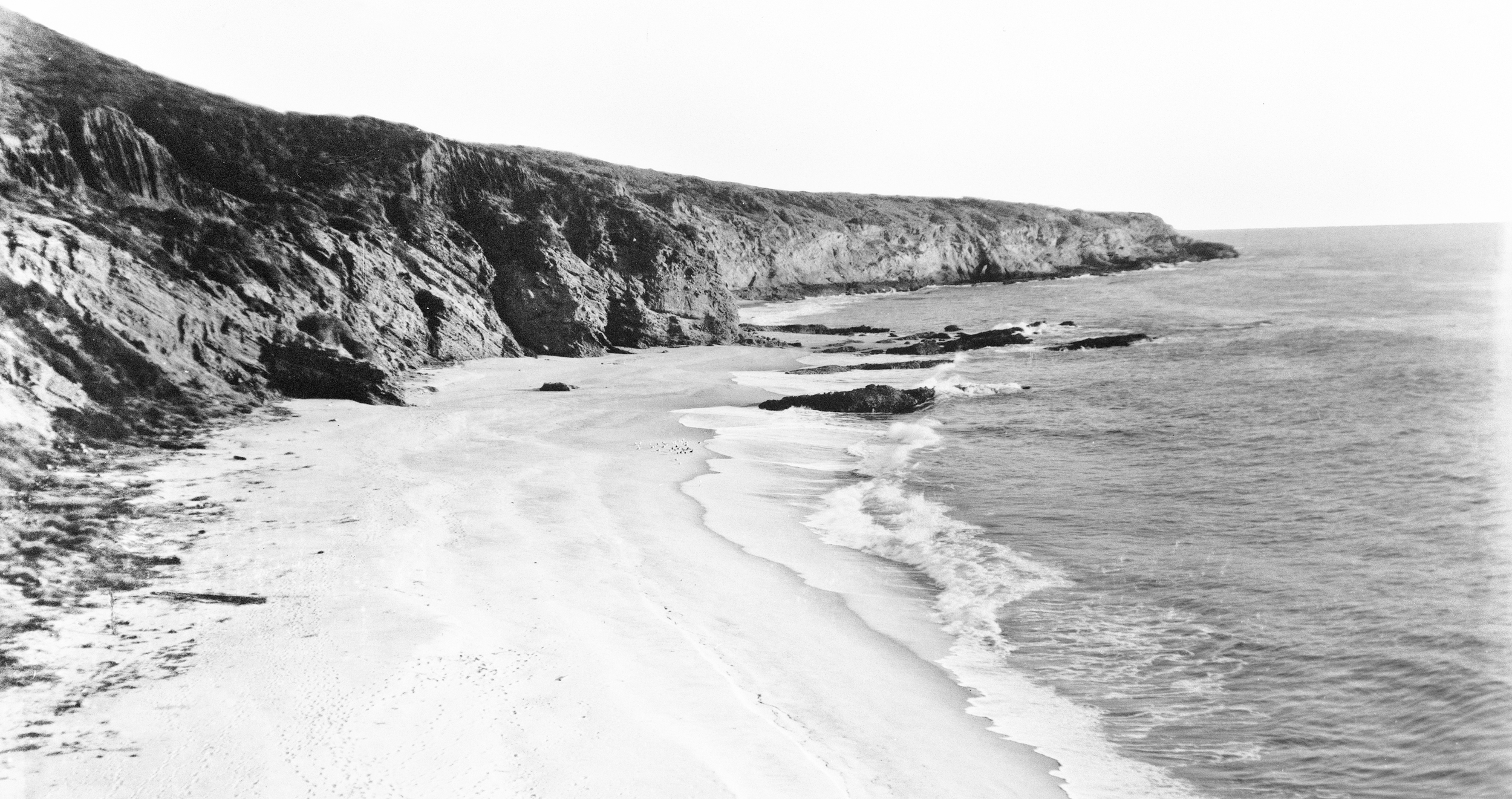 Laguna Beach, California.